Mighty is great for kids and approved by camps
Overnight camps are a right of passage for many kids. Great memories, forever friends, and miles of adventure await new campers. With all those joys come the challenges of being away from home and in a new environment. The Mighty music player gives kids the ability to enjoy familiar Spotify and Amazon Music playlists, podcasts, and audiobooks without screen time or an internet connection. It's all packed into a tiny, easy to use device - great for quiet time and calm moments at camp.
Parents Pick the Playlists
Parents Pick the Playlists
You choose the playlists, kids control what's playing. Mighty holds over 1,000 songs and stories giving you up to 5 hours of screen free entertainment. Easily resync with Spotify or Amazon every 30 days.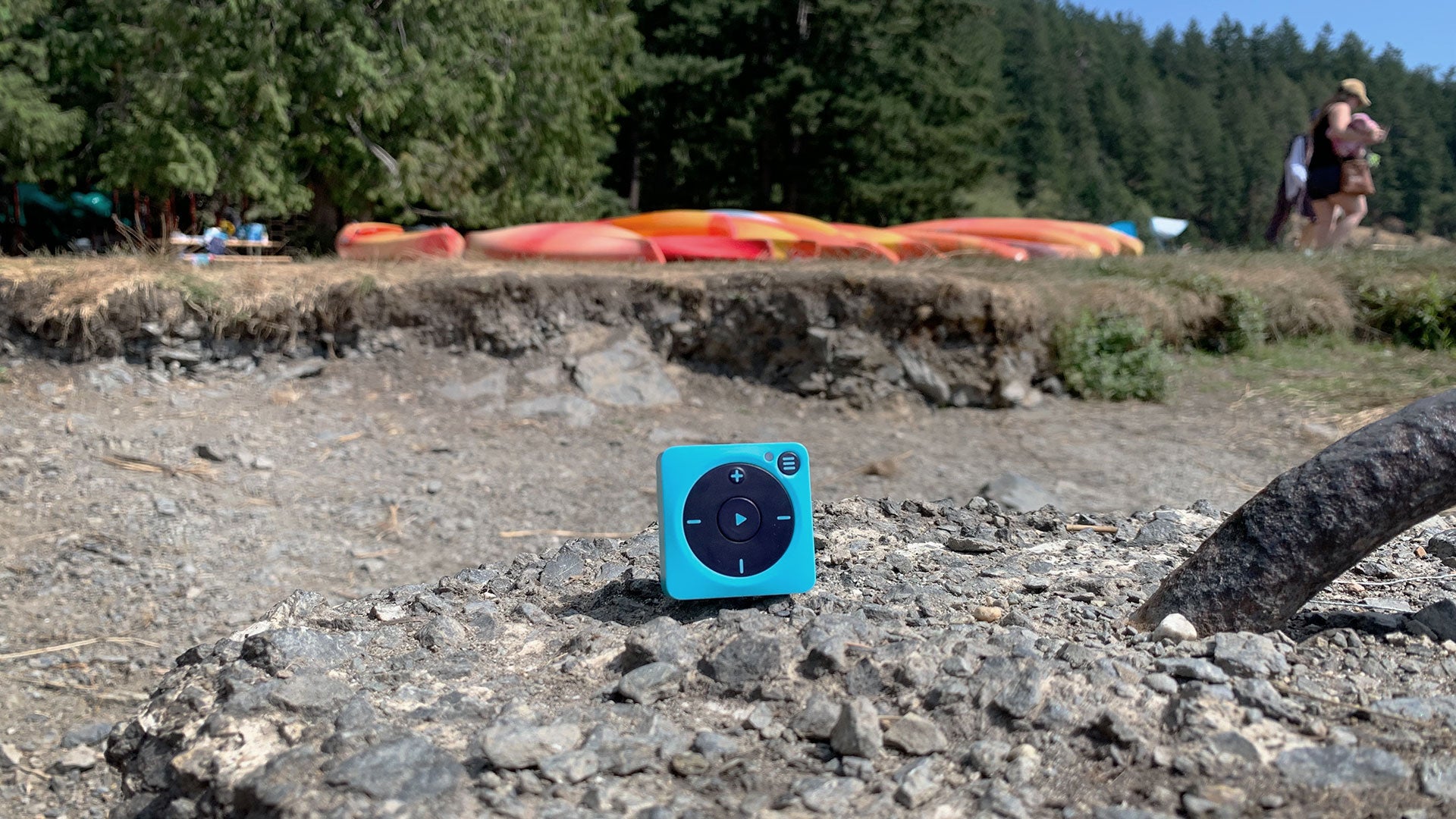 Kid Tested
Camp Approved
Whether listening quietly on their bunk, or signing along to their favorite soundtrack while out by the lake, your kids will have familiar entertainment without the distractions and negative impacts of a screen.
Parent Friendly Setup
1. Get the Mighty app
2. Sync Spotify* or Amazon Music playlists
3. Send Mighty off to camp with your kiddo to enjoy. Resyncing with Spotify or Amazon Music every 30 days is required to keep Mighty connected to your streaming music service.
(*Spotify Premium Required)
Easy to Use
Works with Bluetooth and wired headphones or portable speakers. Easily sync parent approved Spotify or Amazon Music playlists on your Mighty. Connect to WiFi and resync every 30 days to keep your Spotify or Amazon Music account connected to your Mighty.
The Mighty Vibe, the tiny Spotify and Amazon Music player for kids headed to camp.
Sunday,Monday,Tuesday,Wednesday,Thursday,Friday,Saturday
January,February,March,April,May,June,July,August,September,October,November,December
Not enough items available. Only [max] left.
Browse Wishlist
Remove Wishlist